Learn about the transformation of the Kinnickinnic River at Pulaski Park from a concrete lined channel to a natural habitat, and explore the establishment of plant communities as vegetation is monitored for five years post-construction.
View Project
Have some ideas for the future of your land and community? I would love to hear about your project and explore how Silvernail Geodesign might help!
Contact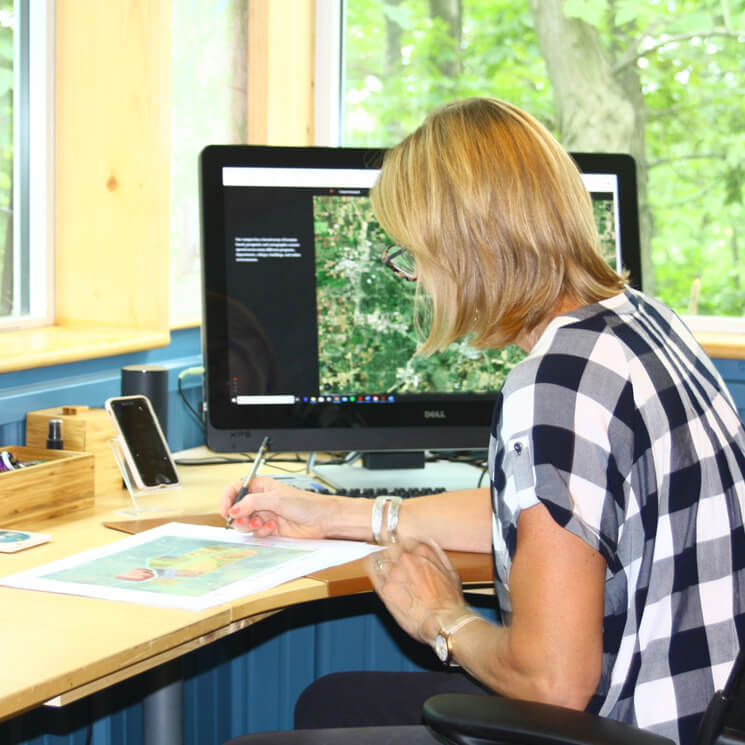 Process
At Silvernail Geodesign we work together to reimagine what your land could be. With a focus on large landscapes – private and public lands and multiple ownerships, I help you engage your community with map tools to see your collective visions and stories come to life. Together we explore your land's natural heritage, ecology and people. Underpinning the Silvernail Geodesign approach are people and place, integrating the knowledge, values, and stories of the community into alternative designs for the future of your place.
Here's How
Silvernail Geodesign services and deliverables are multi-faceted, spanning professional GIS map products to landscape conservation strategies and sustainable landscape architectural design. Whether you need robust geospatial analyses to evaluate the physical context of your property or alternative landscape conservation and development designs, I will deliver. To facilitate decision-making, especially in today's virtual space, I customize online map applications for your needs and those of your stakeholders. As a SITES® Accredited Professional, Silvernail Geodesign has the knowledge, expertise, and commitment to reach your sustainable landscape goals.
Green Infrastructure
The world is rapidly changing. Where and how can communities incorporate green infrastructure to be more resilient to a changing environment?
Conservation Strategies
What are the options for protecting habitats and conservation networks? Let's compare scenarios.
Landscape Design
Want to design your site to embrace the local ecology and cultural heritage? My drafting table is ready!
GIS Mapping
Needing land information and trends surrounding your property? Power up our esri geospatial technology to capture, analyze, and visualize your spatial data.
Community Engagement
Bring your community to the table! Engaging with interactive map tools, all voices can participate in creating landscape narratives and futures.
SITES® Certified Design
We can certify your project with SITES®, the most comprehensive system for creating sustainable and resilient land development projects.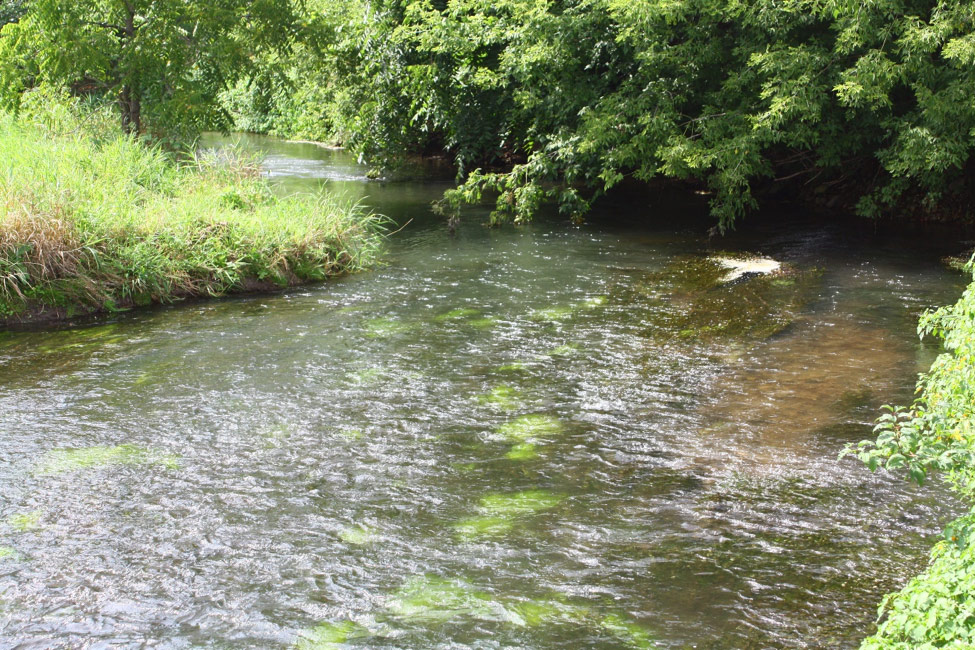 Green Infrastructure Plan
Black Earth Creek Watershed
Working with local partners and communities to identify where we can best locate green infrastructure practices.
View Project
Janet Silbernagel Balster, PhD, ASLA, SITES AP, WBE
I bring extensive international and public lands experience to my practice. I have spent 25 years in academics as faculty of landscape architecture, GIS and conservation at two universities, where I led projects in Asia, Europe, the Pacific Northwest, and the Great Lakes regions. Prior to being a professor, I worked as a landscape ecologist and landscape architect with the US Forest Service.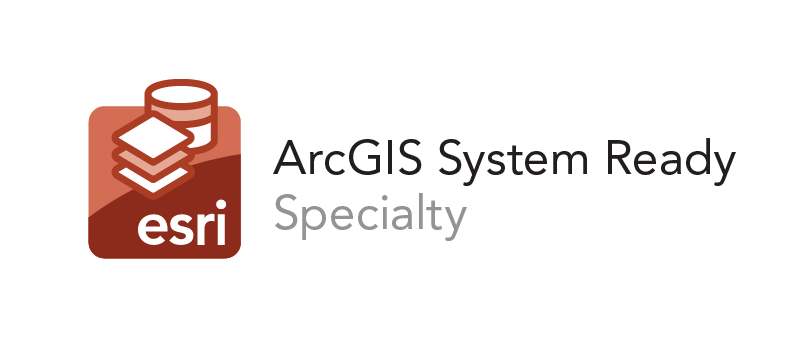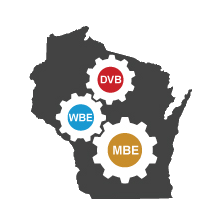 I care deeply about landscape stewardship and have been blessed to work in places around the world where nature and culture thrive. In turn, I am committed to share my talents and tools to support the legacy and stewardship of such valued places. I believe places are at the heart of who we are, framing our experiences and relationships.
My family name, Silbernagel, translates from German to Silvernail, as in a blacksmith or silversmith. To me Silvernail conveys a powerful and simple tool, made of a beautiful metal from the earth. Likewise, Silvernail Studio for Geodesign applies powerful geographic tools to help communities and landowners realize the simple and natural beauty of their place on earth.
Please fill out the form below and I will be in touch with you shortly.