This October the Ice Age Trail, a National Scenic Trail that follows the leading edge of glaciers from some 12,000 years ago through Wisconsin, celebrated 40 years with a 40 mile Mammoth hike challenge. Hike any combination of segments on the trail that add up to 40 miles and visit three trail communities during the month to complete. I took the challenge. I have been enamored by the geologic concept of the trail for years. I have led groups of students on field trips with the Ice Age Trail Alliance, and coordinated student interns. Yet I have forever wanted to explore more of the trail beyond my nearby segments. Forty miles seemed the perfect distance to get me going.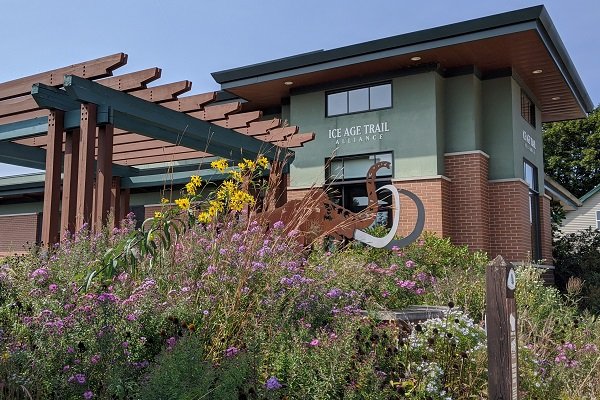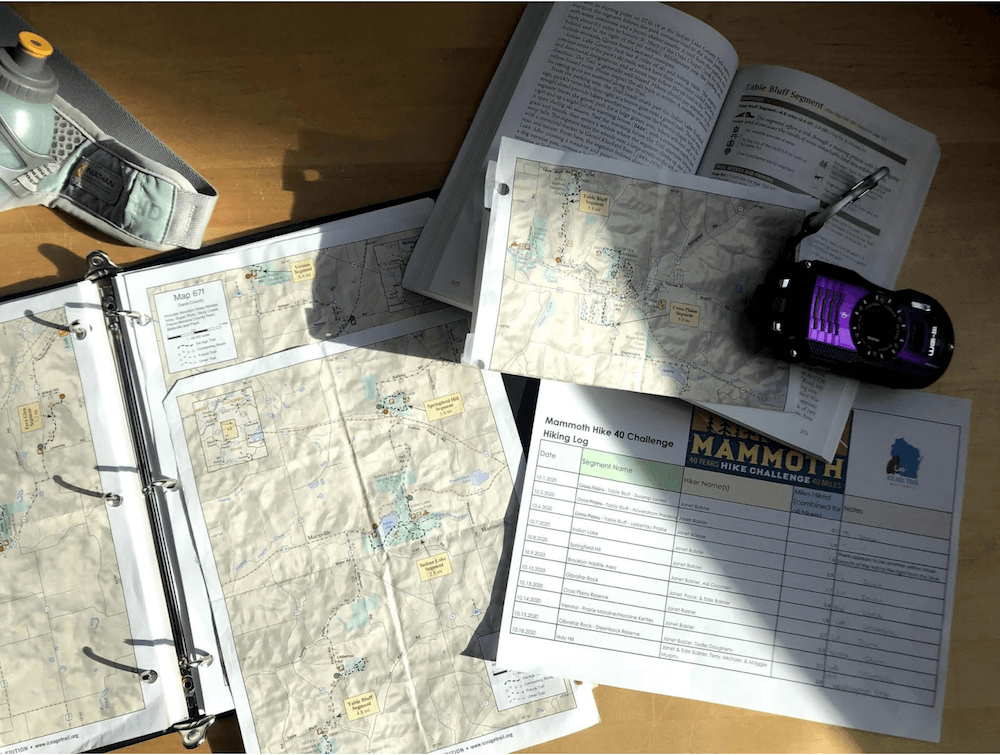 Plus I love October in Wisconsin. It's a great time to be on the trail – crisp mornings, crunchy leaves, no bugs. And this October was particularly 'mammoth' to me. This was the month I had set to realize my Vision 2020 – to leave a successful academic career and start my own business in Geodesign. It was time to make the leap to put my creativity and expertise in GIS and conservation into practice. I know it sounds cheesy, but traversing the ups and downs of the trail through October allowed me to reflect and make the mental journey from one phase of my career to the next. It took me to new and special places in Wisconsin – landscapes and communities that I might hope to work in one day. The challenge had me pouring over maps in the Ice Age Trail Atlas and testing multiple mobile apps to track my experience – all tools of my trade that could inform future work.
As I visited different segments I took photos, recorded observations, and tracked my mileage with a Fitbit. On average I hiked 2.5 miles per day in 16 days. I traveled to 13 segments in three southern Wisconsin counties and enjoyed a coffee in three Trail Communities. Granted, my hike doesn't compare to the 1,000 milers, and through-hikers (those who hike the whole length of trail), but it was the right distance at the right time for me. You can see where and how I experience the trail by scrolling through the story map below, or open it in a new window here:  Story Map.
Starting out my front door I spent my first three days on the Table Bluff segment near Cross Plains, where the Ice Age Trail Alliance is headquartered. Since at first my goal was simply to do the challenge and enjoy the fresh air, it hadn't occurred to me to bring a camera or use a mobile app. I've taken some liberty to retrace those steps in the story map. Not far into the Table Bluff hike, with a little time to think, I realized this was a perfect setting to create a spatial narrative, using my gadgets to capture, map, and share my story on the trail.
Watch for more on this Mammoth hike spatial narrative over the coming weeks as I feature more segments!